Blue zone › Blue zone App
Application of the Blue Zone of Calella
APARCARE allows you to manage the parking tickets for the blue zone of Calella.
All you need is to register with your email, vehicle (number plate) ant credit card. Bank operations are 100% safe (Redsys certificate).
After registering with APARCARE you can pay for parking, check your historic transactions and cancel fines if allowed (www.aparcare.com).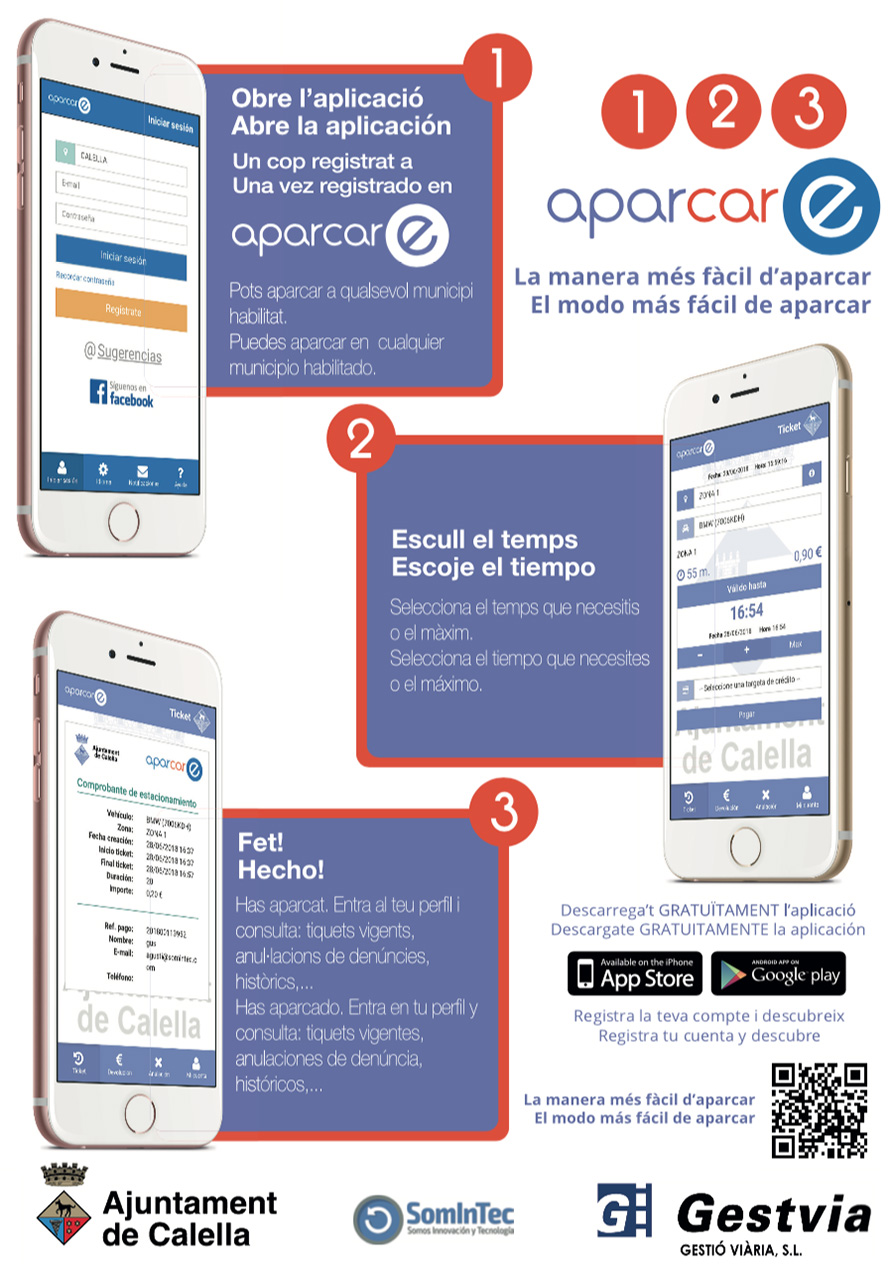 Download APARCARE APP for free at Google play (Android) or App Store (Apple).